Choosing a 55+ Community
Some Things to Consider
Mar 2, 2012, 7:54 a.m.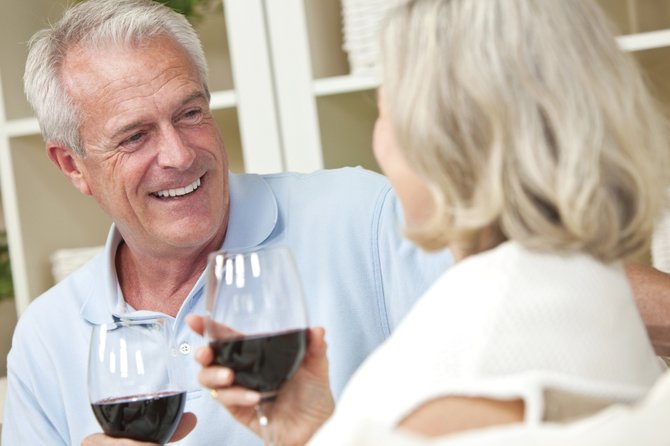 When it comes time to retire, more and more retirees are choosing to move to a retirement community. The very first thing you need to take into consideration is where you want your retirement community to be located. You can start this process by first narrowing it down to a region, then to the state, and finally to the city.
Things to take into consideration include the year-round weather, the topography, and the nearby sites and attractions that you might be interested in. Many people like to be close to where they live now, just a little further out. But some like to move to the city.
If you have children, you might also want to consider a location that is near to them so you can more easily spend time with them and with your grandchildren. In addition, if you have special medical needs, you might want to choose a community that is near to certain medical facilities. Or, if you are interested in pursuing educational interests that you never had the time for before retirement, a college community might be the best location for you.
Know Your Needs and Desires
Not all retirement communities are the same, so you need to have a clear idea of what you need and what you want in a retirement community. First, some retirement communities are set up like apartments, while others utilize manufactured homes, RVs, townhomes and single family homes. Therefore, you will first need to make a decision regarding which of these building styles is most desirable to you. If you are looking for a little more privacy and ease of access, a retirement community made of manufactured homes or single family homes may be the best option for you.
Be sure to consider your hobbies as well. In that way, you can select a retirement community that will make it easier for you to pursue those hobbies. For example, if you enjoy golfing, you might want to find a retirement community that is on a golf course. If you like fishing, then a community near the lake is ideal. If you want to be able to have most of your needs met within the retirement community, you might want to seek out a resort-type community. On the other hand, if you might occasionally need some assistance with your basic living needs, you might want to consider an active adult community that also offers basic assisted living services.
Determine Your Budget
Now that you have an idea of where you would like the retirement community to be located and what you want and need in the community, you need to take a closer look at your finances in order to determine what you can afford. Before you sign any agreements, make sure you have enough money to pay all necessary fees for the rest of your life.
Remember, there will be a number of different fees you might have to pay when moving in to a retirement community. These include homeowner?s fees, utilities, cable or satellite, taxes, insurance, clubhouse fees, security services, and other amenities such as use of the tennis courts or fitness centers. The retirement community you are considering may or not include all of these costs in the basic fees, but this is not necessarily the case. Therefore, you need to be sure to find out what is and is not included in your fees.