Five Facts About Colorectal Cancer
And the Resources to Help
Mar 2, 2012, 8:35 a.m.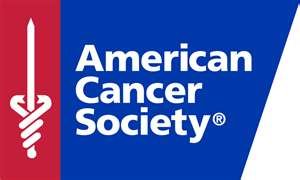 March is Colorectal Cancer Awareness Month, an ideal time to educate yourself about the risks associated with colorectal cancer and local resources that can help. Here are five important facts from the American Cancer Society:
•Colorectal cancer is one of the only cancers that can be prevented before it starts. Colorectal cancer almost always starts with a polyp - a small growth on the lining of the colon or rectum. Colorectal cancer screening allows doctors to find polyps in the colon and remove them before they turn cancerous.
While a colonoscopy is the most talked about screening tool, there are other options to choose from to check for colorectal cancer. To learn about screening options, visit cancer.org/colon.
•No or low cost colorectal cancer screening is available to the uninsured. For the nearly 2.2 million uninsured New Yorkers, the New York State Cancer Services Program (NYSCSP) provides no-cost breast, cervical and colorectal cancer screenings. Additionally, under the Colon Treatment Act, anyone diagnosed with colorectal cancer through the state's screening program will have access to treatment. This law removes fears about paying for treatment as a barrier to screening. To learn more about free screening for the uninsured, call 800-227-2345.
•Simple lifestyle changes can reduce your risk of colorectal cancer. Obesity, physical inactivity, smoking, heavy alcohol use, a diet high in red or processed meat, and inadequate intake of fruits and vegetables can all increase your risk of developing this disease.
"I encourage all adults to maintain a healthy weight by being physically active and eating a well-balanced diet," advises Dr. Arnold Baskies. President of the American Cancer Society of New York and New Jersey. "For colorectal cancer, limiting alcohol and intake of processed and red meats are key."
•Family history is an important factor when assessing your colorectal cancer risk. As many as one in five people who develop colorectal cancer have other family members who have been affected by this disease. In fact, when a parent, sibling or child has a history of colorectal cancer, your own risk nearly doubles, and you may need to be screened before age 50.
The Family PLZ! campaign, developed by the National Colorectal Cancer Roundtable, provides tools to help you search and share your family history of colorectal cancer with your doctor and loved ones. Visit www.familyplz.org for more information.
•You can remind family and friends to get screened via Facebook. Social media is great for sharing personal photos and YouTube videos, but you can also use social media to share lifesaving cancer screening reminders. The American Cancer Society, for example, will be executing a Facebook campaign in March called Tag2Nag. The Society will post a series of images nagging the reader to get screened for colorectal cancer. Fans are encouraged to tag their own friends, age 50 and up, in their favorite meme. To participate in Tag2Nag, visit www.facebook.com/cancernynj.