Volunteering opportunities to honor fallen soldiers
Mar 28, 2012, 9 a.m.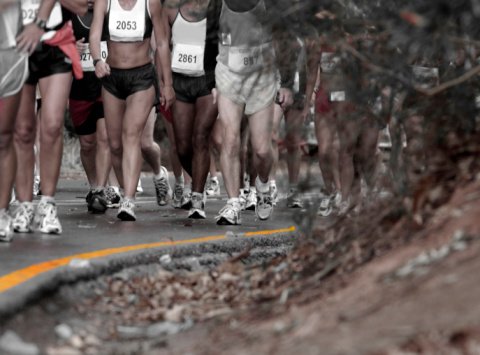 Honoring fallen heroes is personally rewarding and appropriate. Seniors can pay tribute to our heroes and testify to fallen soldiers memorial activities on a daily basis. There are numerous volunteering opportunities for seniors, if they look for them. AARP offers some valuable suggestions.
National Cemetery volunteers. With 131 national cemeteries, the U.S. honors deceased military veterans and members of their immediate families. Seniors can pay tribute to fallen heroes by volunteering as cemetery researchers, tour guides, playing taps at funeral services, maintaining grave sites, and/or serving on military funeral honors' details.
The Tragedy Assistance Program for Survivors (TAPS) program helps people who have lost loved ones while on military duty. Offering 24/7 comfort, their volunteer corps help people manage their grief, serve as camp leaders for bereaved children, represent TAPS at events, and "spread the word" of this fallen soldiers memorial organization.
War story recording. The Veterans History Project has received over 65,000 accounts of stories, starting with World War I, but many more exist and are waiting to be told. A wonderful fallen soldiers memorial activity is getting interview information from local veterans' groups or retirement communities honors our fallen heroes. Letters, diaries, and other retelling of firsthand stories are strong testimonials that help pay tribute to our fallen heroes and support our surviving veterans.
Place wreaths on headstones. Individually or with Wreaths Across America, seniors can achieve fallen soldiers memorial testimonials on the second Saturday in December, by placing one of 500,000 wreaths on veterans' final resting places.
Run or walk for fallen heroes. Veterans' groups often sponsor charity runs and walks as fallen soldiers memorial events. You need not be a world-class marathoner to honor fallen heroes. Shorter walks or runs (5K), raise money for charity, get seniors in better shape and allow people to participate in a fallen soldiers memorial activity.
Become an Honor Flight guardian. Escort a veteran to Washington, D.C., to honor the memory of America's fallen heroes. With a goal of having 35,000 veterans visit the nation's capital, the programs needs chaperons to ensure the comfort and safety of visitors.
Honoring fallen heroes is a wonderful way for seniors to volunteer for the greater good. Create your own fallen soldiers memorial activity to feel great about your volunteer efforts for a worthwhile cause.
Content Provided by Spot55.com