New York State Repeals Law Allowing Recovery Against Trusts and Life Estates
Prevents Governor from Eliminating Spousal Refusal in Home Care
David R. Okrent, CPA, Esq | May 6, 2012, 8:06 p.m.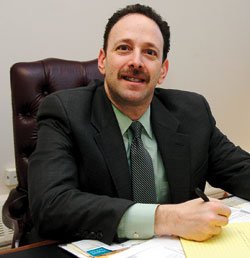 Medicaid recovery.
It had been the law for many years that Medicaid could be recovered from "probate assets" but not "non-probate assets," like trusts and real property with retained life estates. In 2011 New York State, in seeking to cut its budget, changed this definition so that Medicaid could recover from non-probate assets, putting trusts and real property with retained life estates as well as other non-probate items in jeopardy. This year, 2012, New York State repealed this law. Recovery rules are different from eligibility rules, most did not understand what this was about and, in fact, new clients came to us and asked us to explain this saying, "but this isn't the case after five years right?"
The answer was no. The five year rule is an eligibility rule that applies when asking Medicaid to pay for institutional care. Medicaid Recovery rules permit the state to recover for any Medicaid paid out on behalf of a person who was determined eligible previously.
Whether or not this law was enforceable and constitutional was very questionable. The Elder Law Section of the New York State Bar Association, of which I am presently the Long Island District Delegate, through its advocacy efforts, as well as by others, was able to bring this forward to the legislature and ultimately assist in having the 2011 law repealed.
Spousal Refusal in community Medicaid budgeting.
In this year's budget the Governor of New York included language that would have eliminated spousal refusal in community care Medicaid. Had this been enacted an elderly couple living at home needing long term care (aides at home) would not be eligible for assistance if they had combined income, including social security, of approximately $1,700.00 a month. In order to survive, couples would have had to place loved ones in nursing homes or face possible divorce. For most couples living on Long Island, $1700 a month would not even cover housing expenses.
We fought to keep this language out of the budget and we won. So it's one for us this time! Everyone in New York knows someone these changes affected in a good way. Please reach out and thank our elected officials for acting on our behalf and protecting the elderly.
David R. Okrent, Esq., CPA is the Managing Attorney, of the The Law Offices of David R. Okrent and has been handling elder law, special needs, estate planning and administration matters for over 24 years. Mr. Okrent was designated one of Long Island Alzheimer's Foundation's "Angels of Spirit." He currently is serving as the NY State Bar Association Elder Law Section's tenth district (long Island) Delegate, and is the immediate past Co-Chief editor of its quarterly publication known as the "Elder Law and Special Needs Law Journal", as well as the past Vice Chairman of its Estate Tax & Planning Committee. He is also a past Co-Chair of the Suffolk County Bar Association Legislation Review Committee, Elder Law Committee, and Tax Committee and is an advisory member to its Academy of Law. He is a member of the National Academy of Elder Law Attorneys and also a past long time Chairman of the Long Island Alzheimer's Foundation's Legal Advisory Board and is a former IRS Agent. The firm has convenient meeting places located throughout Suffolk and Nassau Counties on Long Island, New York. For more information visit http://www.davidrokrentlaw.com or call 631-427-4600. The firm is gratefully accepting referrals.